The Add Website feature allows you to add additional Domains to your account that will have their own Control Panel as well and act as separate websites. This is feature is vital if you wish to host more than one website and Domain.
To create a new Addon Domain, head over to your current hosting account's Control Panel and search for the Add Website menu. Use the Search Bar at the top of your Control Panel page to locate it more easily.


In the newly opened page, search for the Add New Add-on Domain section. In this section, you can create a new Addon Domain. For your Domain Type, you can either use your own registered Domain or get a Free Subdomain from Hostinger. Make sure you select a secure password for your new Addon Domain and once you are done click Add.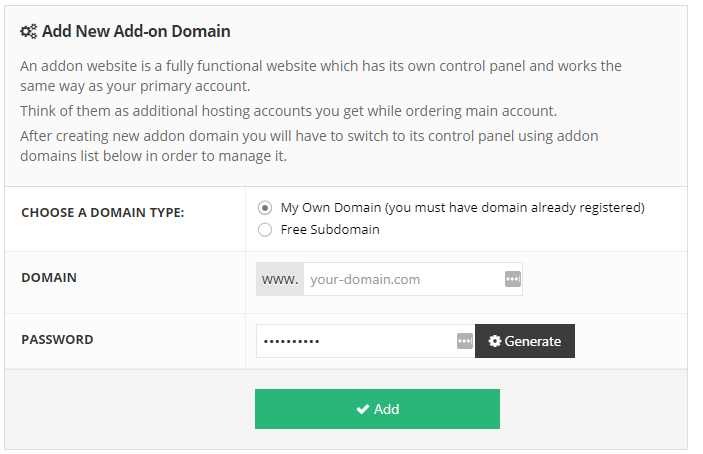 Notes:
If you've used your own Domain as an Addon Domain, make sure it's pointing to our Nameservers.
Your new Addon Domain's Control Panel will now be accessible from the Hosting menu in your Hostinger profile.