You can manage git repositories for your shared hosting from the GIT section of your hosting account control panel.

From this section, you can deploy an application directly from public Git repository. Enter your public repository HTTP URL, branch name and install path. Install path can be left empty, the application will be deployed directly to public_html directory.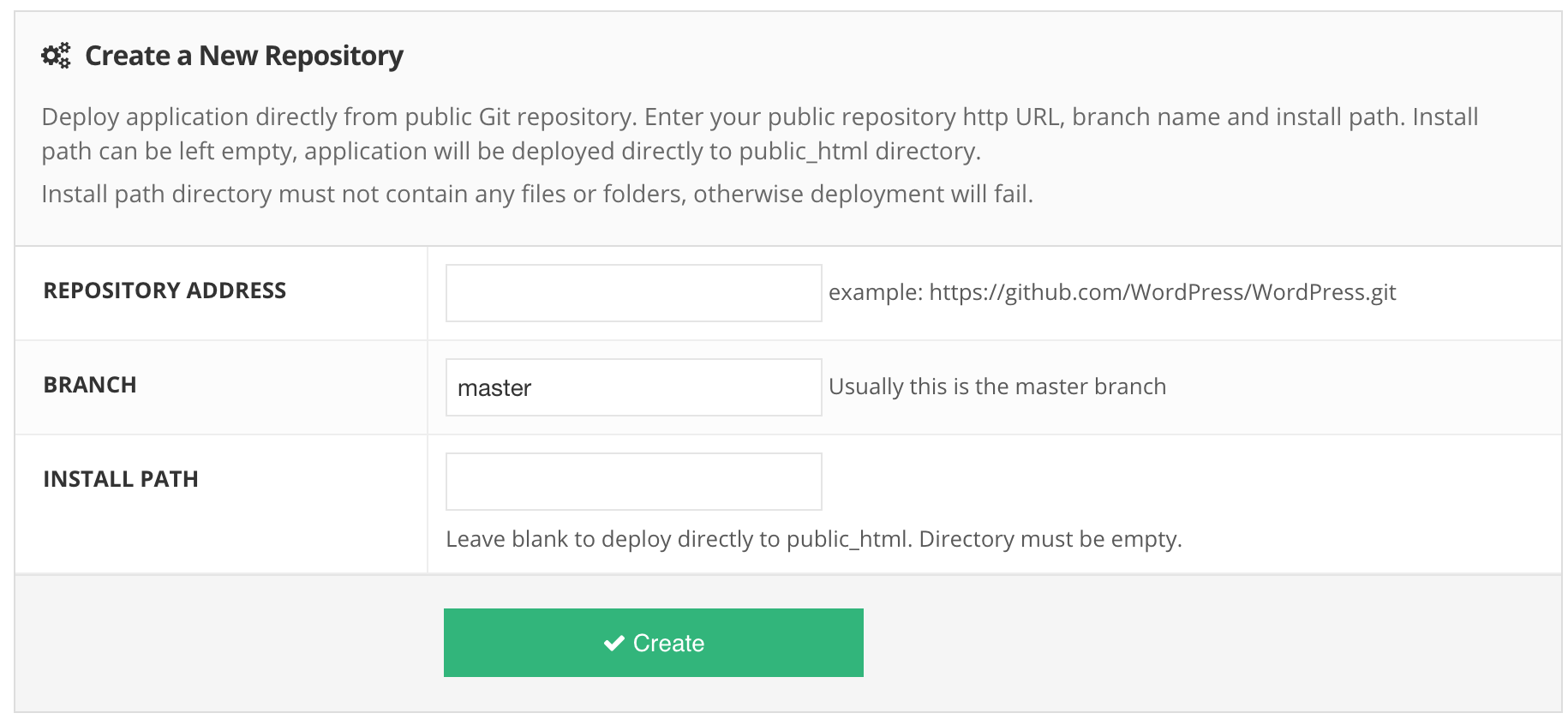 WARNING: Install path directory must not contain any files or folders, otherwise deployment will fail.