You can disable/enable email services for your domain either partially or fully. Some of these services can be turned off automatically because of mass mailing.
If you wish to enable/disable your mail services, head over to your website's Control Panel and locate the Mail Service Control menu.


In the newly opened page, you will notice the Mail Service Control panel. You can turn on/off your PHP Sendmail, POP3/IMAP and SMTP services separately.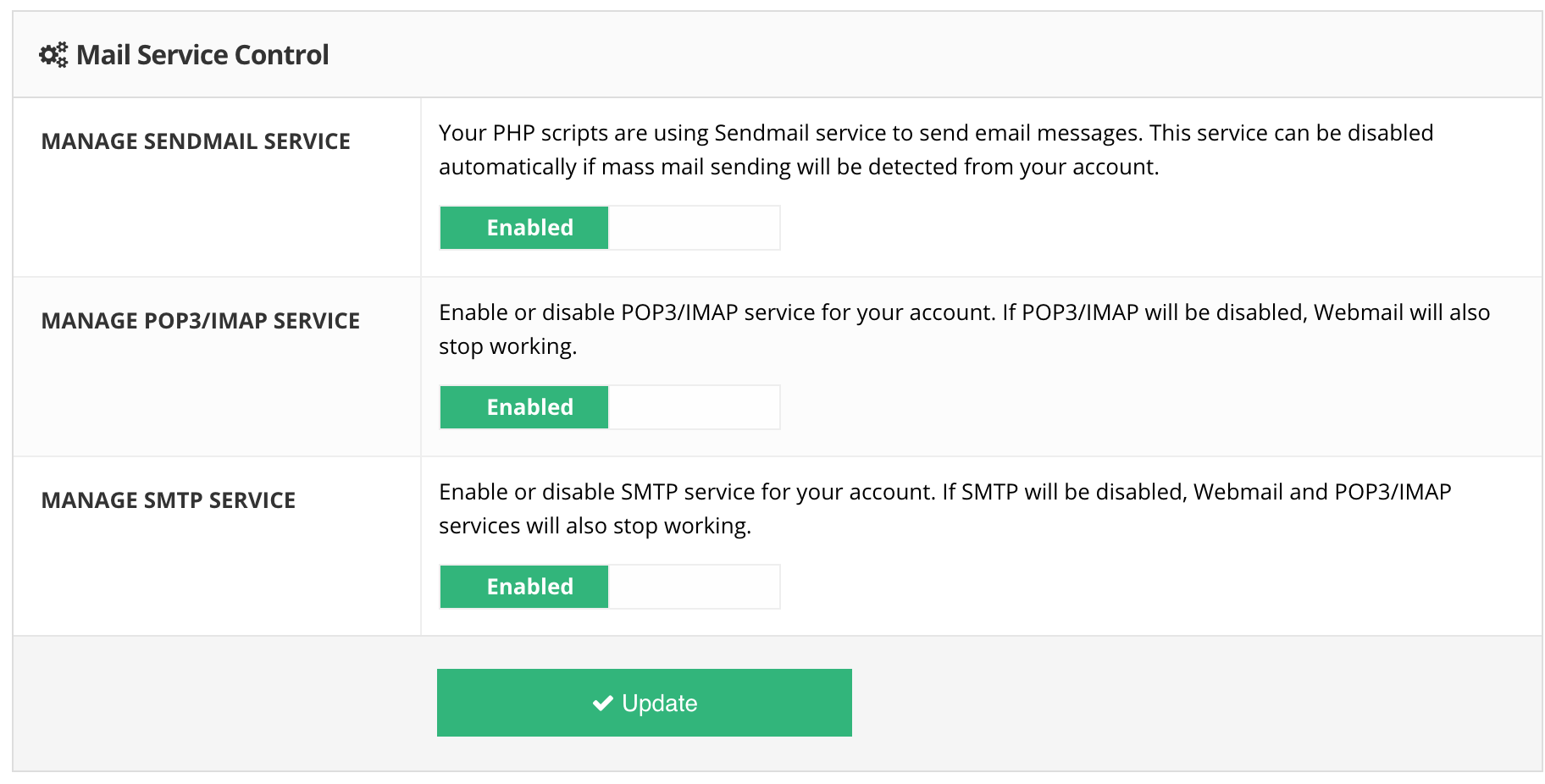 It's a good idea turn off the mail services if your account was compromised and your email account are being used for SPAM to avoid getting suspended.