We allow our users to link their profiles with social networks so they could log in easier to Hostinger members area by clicking on a social network icon. This method saves you the time of entering your username and password.
If you would like to login with your email and password instead, access your profile at https://cpanel.hostinger.com/profile -> click on Social networks -> Unlink button: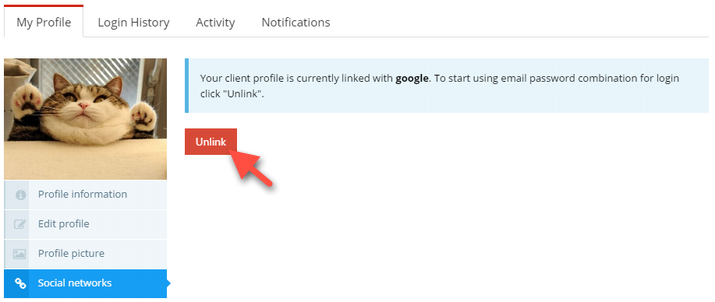 You will receive an email with a link to set a password for your account. Once you have set a password, you will be able to login with your email address and the password you've set!