Making backups is vital to keep your website safe as well as to avoid any issues if you are making some vital configurations that could corrupt your website or simply making changes that you are unsure of.
The Zyro Website Builder offers an easy way to download and restore a website's backup, by simply downloading and uploading a file. Head over to your Website Builder and hover your mouse over Publish for more options. Select Backup/Restore and a menu will pop-up. That's where you can download a backup of your website, as well as restore it later on, or even on a different account. Click Download Backup to download a backup of your current website.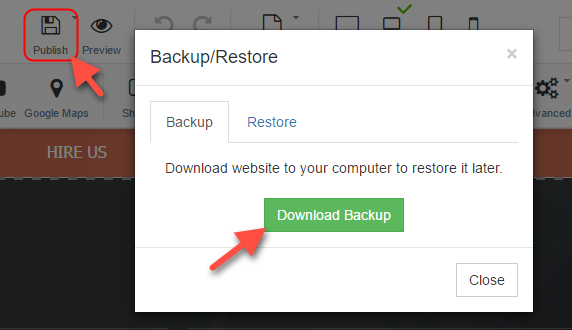 The restore process is almost identical to the backup process. Just head over to the Backup/Restore menu again and select Restore. You will need to select the previously downloaded backup here from your PC. Select the file and click Restore. You can restore a backup on a totally different account too, so it's great if you wish to migrate your website from one account to the other.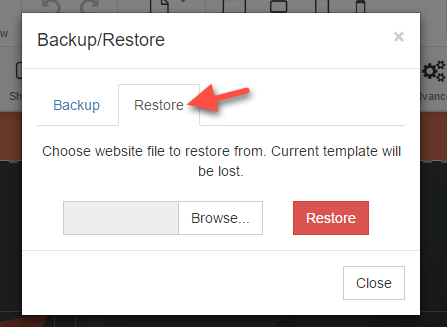 Note: This is the only way to backup and restore a website made through the Zyro Website Builder. Simply downloading your websites files and uploading them later on will not allow you to continue building your website through the Website Builder.