A home directory contains your website's data on a server. It is a directory for your own hosting account.
The path to your home directory is:
/home/username/public_html
(where "username" is your username)
To find your username, log into https://cpanel.hostinger.com/ and choose your hosting account. Your username will be at the top of the control panel, on the left-hand side.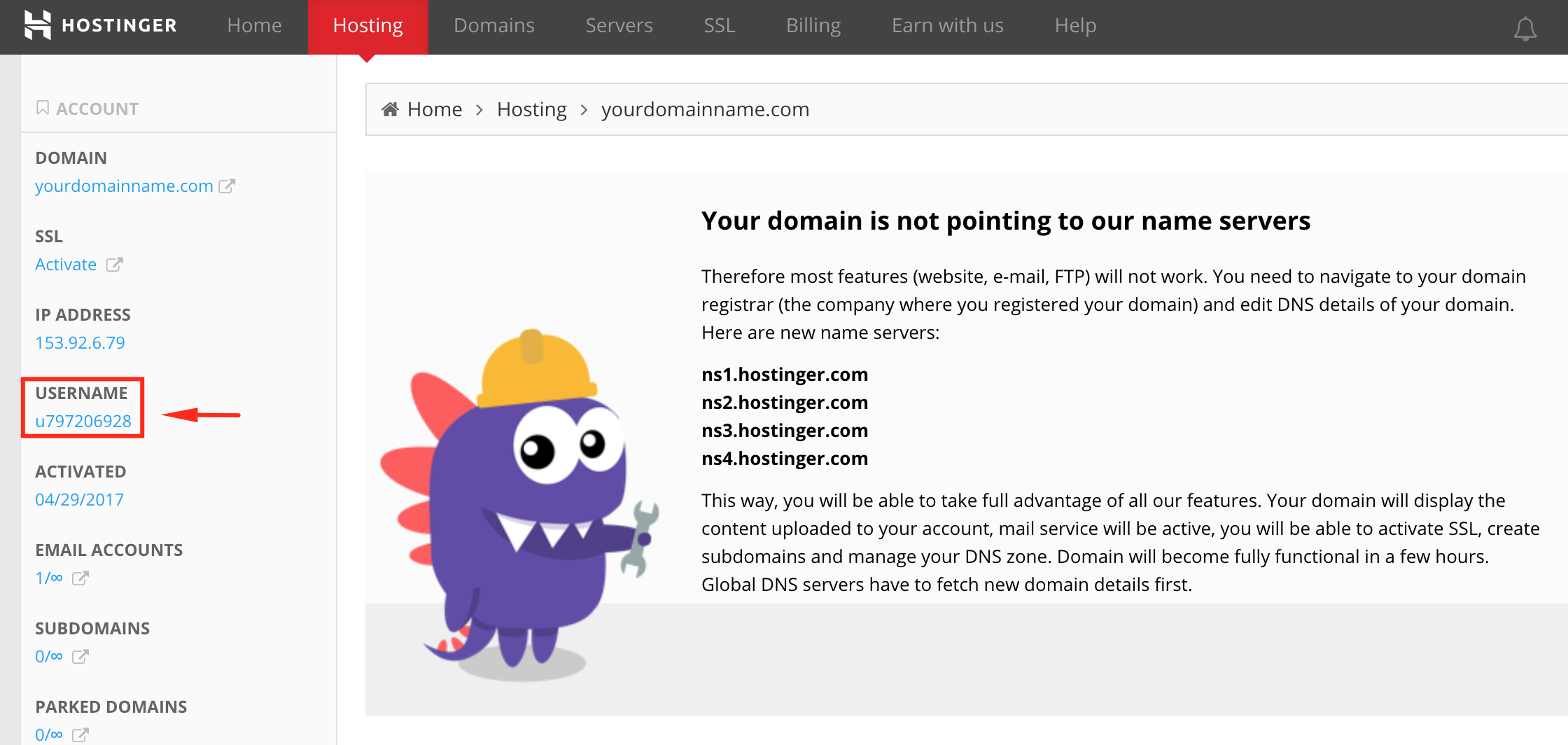 Home directory cannot be changed on our shared hosting packages due to control panel restrictions. However, it can be changed on a VPS server! You can find our VPS packages here - https://www.hostinger.com/vps-hosting